The American Friends of Whistler
Whistler is a unique Canadian success story, right? Sort of. Fact is, Whistler's roots are undeniably American. The Whistler we know today rests on the exploits and gamble of three Americans: John Millar, Myrtle Philip and Alec Philip, a Texan and a couple from Maine.
Before a rail link, before a road, before Whistler was Whistler, John convinced Myrtle and Alec to bushwhack up to Alta Lake. The rest is history. Long before the first person ever hiked up London Mountain and skied down, Americans were drawn to Alta Lake.
But since skiing first began, since Alta Lake became Whistler, since London Mountain became Whistler Mountain, Americans have been flocking here and calling it, if not home, certainly home-away-from-home. Quite a few even purchased homes here, just to confuse the issue further.
The lure of Whistler accelerated in the 1990s with the rapid growth and eventual merger of Whistler and Blackcomb. Spurred on by the phenomenal growth of high tech Seattle companies like Amazon and Microsoft, a strong American dollar and a growth in skiing's popularity, Whistler's legions of Weekend Warriors grew to include many Americans who crossed the border every Friday. They were joined by many more who made Whistler their ski holiday destination.
With increasing time spent here, these American Whistlerites began to take an interest in the growing community as well as the myriad recreational opportunities Whistler offered. Many were charitably-minded at home and began to see the local need for and benefit of supporting Whistler's charities.
Of course, cross border philanthropy would have been even more attractive if the same tax benefits of charitable giving they enjoyed in the U.S. could be made available to their Whistler giving.
So in 2002, three individuals: Jeff Harbers from Seattle, one of the original Microsoft executives; Simon Levin, a New Jersey tax attorney; and Hugh O'Reilly, who was then Whistler's mayor and a US citizen, began brainstorming about how to make this happen. The result was the establishment of the American Friends of Whistler, incorporated in Washington State and enjoying charitable tax status under U.S. law.
Creating the AFOW gave Americans who owned homes in Whistler or were frequent visitors a tax-deductible way of giving back to the community they'd grown to love. Far more than a deduction, the AFOW created a way for them to become meaningfully involved in Whistler and offered a forum through which Canadians and Americans could forge a bond to work together to make the town they loved even better.
A twelve person Board of Directors was recruited. The group's charter provided a permanent place for Whistler's mayor to insure a close connection to the community. It was agreed the funds raised would be directed to specific areas: health and human services; culture and the arts; environmental protection and outdoor activities.
The AFOW created a variety of ways to strengthen the connection of Americans to Whistler. The annual Inside Scoop, a reception featuring presentations about current events by Whistler's mayor and Whistler Blackcomb's Executive, kept members up to date with what was going on in town. Social events included a ski-with-a-pro day, bringing members together with the mountain's top instructors for a day of instruction and skiing.
The generosity of Board members and members at large resulted in the AFOW's financial support to Whistler charities far exceeding the initial dreams of its founders. Over $1,000,000 was raised in the first decade under the careful management of the AFOW's president, Rod Rohda, and $2,000,000 was within sight in the second decade. It's virtually impossible to find a Whistler charity that hasn't benefited by the generosity of AFOW's donors.
For example, in health and human services, AFOW funds provided a portable ultrasound to the Whistler Health Care Centre, a two-storey facility to house the Whistler Adaptive Ski and Snowboard program, for individuals with a disability, and annual support for the Whistler Community Services Society Food Bank.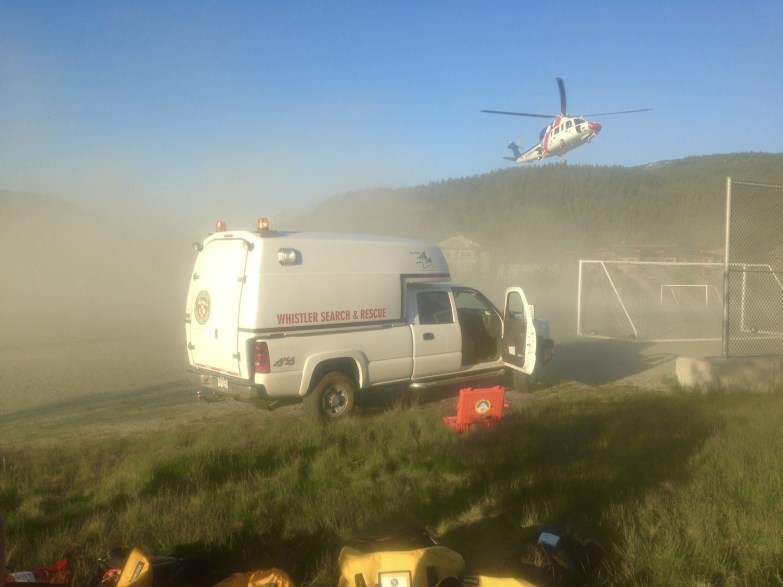 In addition, a fully equipped 4×4 rescue vehicle donated to Search and Rescue provided relief to members who, previously, used their private vehicles for such purposes.
Whistler's culture and arts community benefited from funds provided for Millennium Place, the Whistler Library, the Squamish Lil'wat Cultural Center, the Audain Art Museum, the Whistler Museum, the Whistler Writers Festival and the Whistler International Film Festival.
Environmental protection and outdoor recreation saw funding to support the ongoing development of the Sea to Sky Trail, the Spearhead Huts project, the Whistler Bear Smart Society and Whistler Fisheries.
There's no doubt the founding and growth of the AFOW has significantly benefited Whistler's charities and the town. At the same time, the connection between Americans and Canadians has grown closer, with both benefiting. That was the dream of its founders; the reality has far exceeded that dream.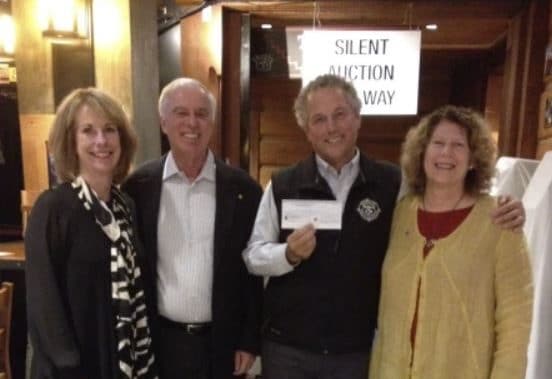 At the request of the AFOW founders, you too may support their legacy by making a gift to the Community Fund.