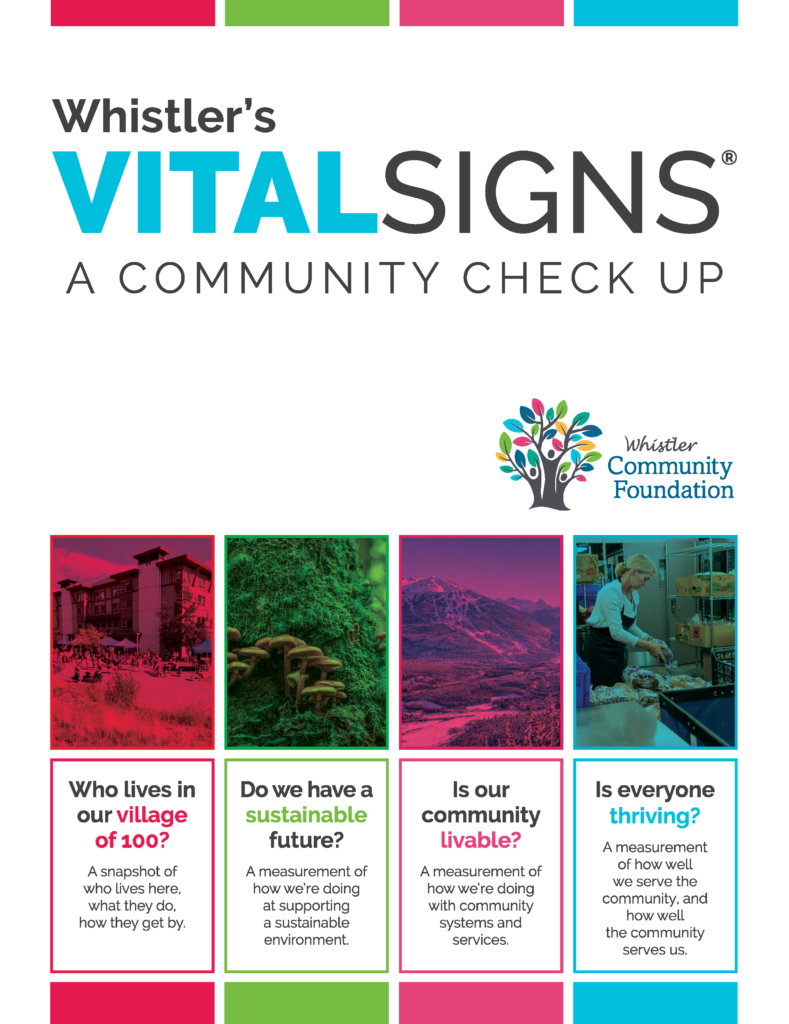 Have you checked out
the community check up by Whistler's Vital Signs?
Whistler Community Foundation's board and grants committees use the knowledge gained through Vital Signs to lead on impact in Whistler. Priorities identified by Vital Signs and the Sustainable Development Goals guide decision-making in granting to Whistler and Pemberton area registered charities and qualified donees.
Community
Whistler Community Grants support projects and programs taking place in the Whistler region and benefiting the local community. Grants are made possible by the Community Fund, the American Friends of Whistler Fund, and the Whistler Blackcomb Foundation Fund. Grants between $500 and $3,000 will be awarded to projects that focus on making a significant difference in improving the quality of life for community members, with a focus on children, youth and families. Applications benefiting other areas will also be considered.
Pemberton and Area Community Grants support projects and programs taking place in Pemberton, Mount Currie and surrounding areas. Grants are made possible by the Pemberton Community Fund. Grants are generally between $1,000 and $3,000 and focus on supporting the creation of long-term legacies for the community.
Social Care Grants support projects and programs taking place in the Sea to Sky corridor that focus on the health, economic and social well-being of children, youth, families, seniors or other segments of society. Social Care grants are made possible by the Jill Ackhurst Social Action Fund. Grants up to $3,000 will be awarded.
Whistler Youth Grants support programs that benefit local youth or are conducted by local youth. Whistler Youth Grants are made possible by the Whistler Youth Foundation Fund. Grants up to $1000 will be awarded.
Moving Mountains for Children Grants support charitable organizations whose activities help children and youth, ages 0-18 and their families in Whistler. Funds can go towards Early Childhood Educators learning opportunities and capital assets for childcare
centres/programs or seed funding for new programs. Grants of up to $1000 will be awarded.
Emergency Fund Grants are a one time grants designated for community groups, families and / or individuals needing short-term support as a result of a natural or socio-economic disaster.
Investing in a thriving community
Grant stories that you don't want to miss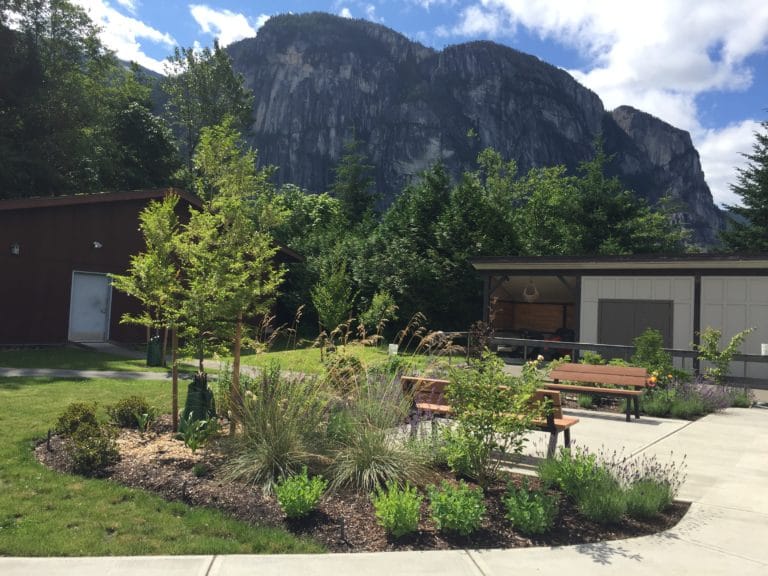 And over the last few years, Sea to Sky Hospice has mindfully curated and created resources for people who are experiencing grief or bereavement. Recently, the team applied for funds from Whistler Community Foundation's 2022 Caring Community Grants to support the printing and preparation of support packages that include a few of these resources.
Read More »
WCF 2023 Grant Applications Closed
Grants for Non-Profits Community, Learning and Environmental Legacy
Grant portal was open March 1 – 31, 2023. Grant Guides are available below. Don't forget to sign up to our Non-Profit Network Newsletter to receive notice of future granting opportunities.
Attention 2023 Environmental Legacy Fund Applicants
 Letters of inquiry were received February 6 – 17, 2023. Applicants who qualified through this process were invited to apply for a grant through the grant portal.
Have questions?
Contact info@whistlerfoundation.com.
WCF's Online Grant Portal for Non-Profits allows you to submit applications, grant agreements and grant reports. Launch the page with the grant portal button below.
The Whistler Community Foundation is proud to offer a number of grant programs for the benefit of nonprofits in the Whistler and Pemberton areas. Grants are divided into three categories: Community, Learning and Legacy. For information on grants look for the related tabs below.
Moving Mountains for Children Funding Opportunity
Environmental Legacy Fund Grants
2023 Environmental Legacy Fund Grants Guide
Applicants who qualify through the Letter of Inquiry (LOI) process will be invited to apply through the grant portal. LOIs will be received Feb 6 – 17, 2023