WCF Grant Applications Open March 2023
Grants for Non-Profits Community, Learning and Environmental Legacy
Grant portal will be open March 1 – 31, 2023. Grant Guides are available below. Don't forget to sign up to our Non-Profit Network Newsletter to receive notice of future granting opportunities.
Attention 2023 Environmental Legacy Fund Applicants
 Letters of inquiry were received February 6 – 17, 2023. Applicants who qualify through this process will be invited to apply for a grant through the grant portal by March 1st.
Have questions?
Contact info@whistlerfoundation.com.
WCF's Online Grant Portal for Non-Profits allows you to submit applications, grant agreements and grant reports. Launch the page with the grant portal button below.
The Whistler Community Foundation is proud to offer a number of grant programs for the benefit of nonprofits in the Whistler and Pemberton areas. Grants are divided into three categories: Community, Learning and Legacy. For information on grants look for the related tabs below.
Environmental Legacy Fund Grants
2023 Environmental Legacy Fund Grants Guide
Applicants who qualify through the Letter of Inquiry (LOI) process will be invited to apply through the grant portal. LOIs will be received Feb 6 – 17, 2023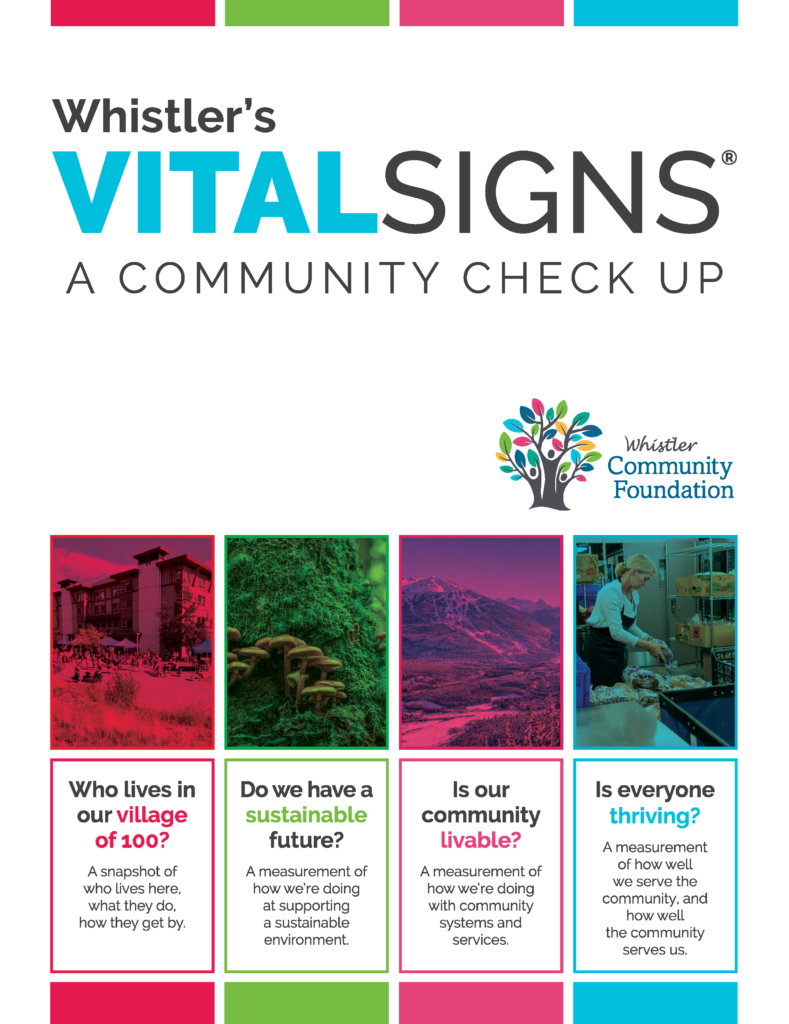 Have you checked out
the community check up by Whistler's Vital Signs?
Whistler Community Foundation's board and grants committees use the knowledge gained through Vital Signs to lead on impact in Whistler. Priorities identified by Vital Signs and the Sustainable Development Goals guide decision-making in granting to Whistler and Pemberton area registered charities and qualified donees.

Government of Canada's
Community Services Recovery Fund
Whistler Community Foundation will distribute $145,000 of the
Community Services Recovery Fund to charities, non-profits, and Indigenous Governing Bodies. Grant minimums start at $10,000.
Whistler Community Foundation is proud to be one of participating community foundations across Canada taking part in the Government of Canada's Community Services Recovery Fund, a collaboration between Canadian Red Cross, Community Foundations of Canada, and United Way Centraide Canada.
The grants will support a vast array of Community Service Organizations as they recover from the pandemic.
From developing new communications plans to enhancing existing accounting systems, the Community Services Recovery Fund responds to the adaptation and modernization needs of non-profit and charitable organizations facing immediate and long-term impacts of the pandemic as they continue to support communities. 
The application deadline for the Community Services Recovery Fund was February 21, 2023. Submitted applications are now being reviewed, and results will be available by early summer 2023.


Grant Applications Open May 1, 2023 
Meet up with neighbours and start generating ideas for future applications.
What is a Neighbourhood Small Grant?
Neighbourhood Small Grants (NSG) provides grants of up to $500 for projects that connect people. And a grant means you don't need to pay back this funding — no matter the outcome.
For 20 years, Neighbourhood Small Grants (NSG) has supported ideas that bring people together. We believe the best people to effect change in a community are the ones within it. And when we can make money less of an issue in doing so, it allows so many more kinds of ideas to shine.
As a local partner organization to Vancouver Foundation, Whistler Community Foundation is assisting in administering the Neighbourhood Small Grants Program. Our community coordinator, Claire works and lives in Whistler. And, Claire is the touch point for any questions you may have about this grant.
Eligibility
Wondering what kind of projects are eligible? Visit our Eligibility and FAQ page. Remember that you may ask for $350 to be allocated for honorariums to anyone who contributes skills or knowledge as part of your project, including yourself.
In preparation for your application, consider the latest information from the BC Government with regards to health and safety. Event organizers will need to obtain a park or facility permit and notify Bylaw of their event time and location. For more information about permits visit whistler.ca/culture-recreation/facility-rentals
Ideas
For inspiration, check out some of the past projects.
Applications
Applications for Whistler will open May 1, 2023. To stay up to date on future grant opportunities like this sign up for our newsletter.
For more specific information contact info@whistlerfoundation.com
2020-2021 Neighbourhood Grant Stories to Inspire Your Application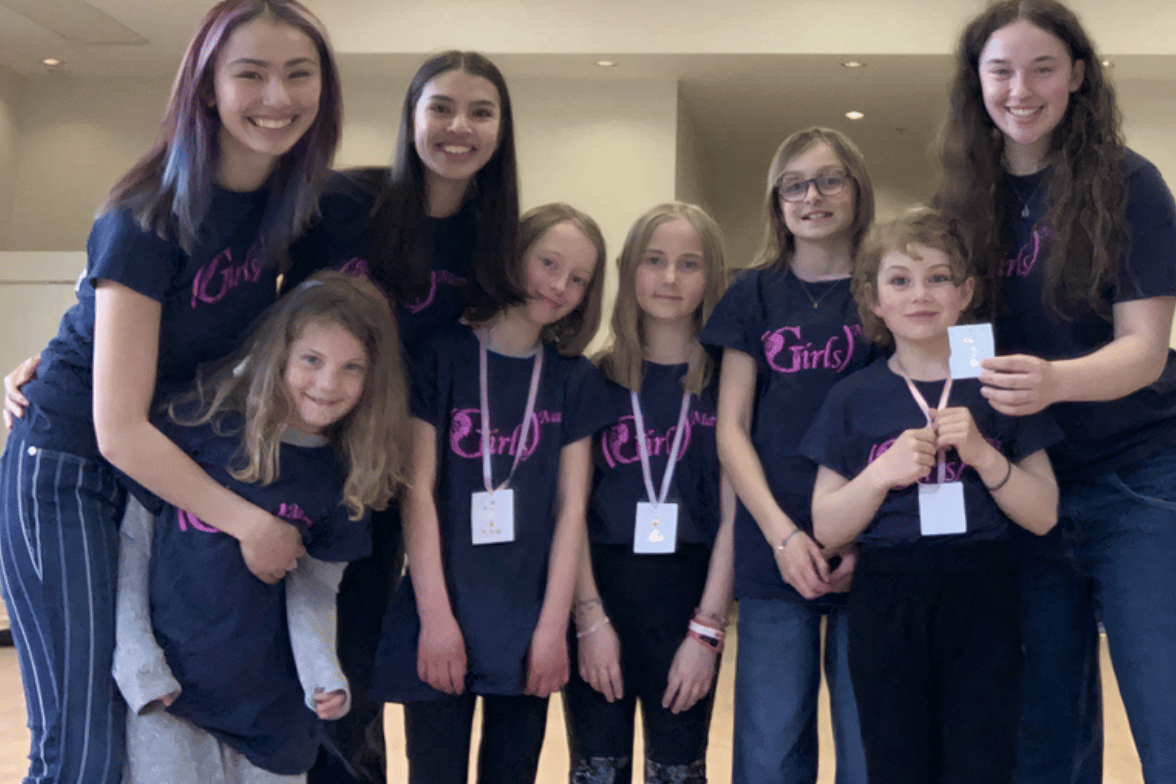 Girls to the Power of Math
Our project brought Girls to the Power of Math, a peer-to-peer mentoring program to Whistler. High school girls built their leadership skills to mentor elementary school girls in math, and boost the participants' confidence. This program is beneficial to both the young grade 2-3 girls as well as the mentors!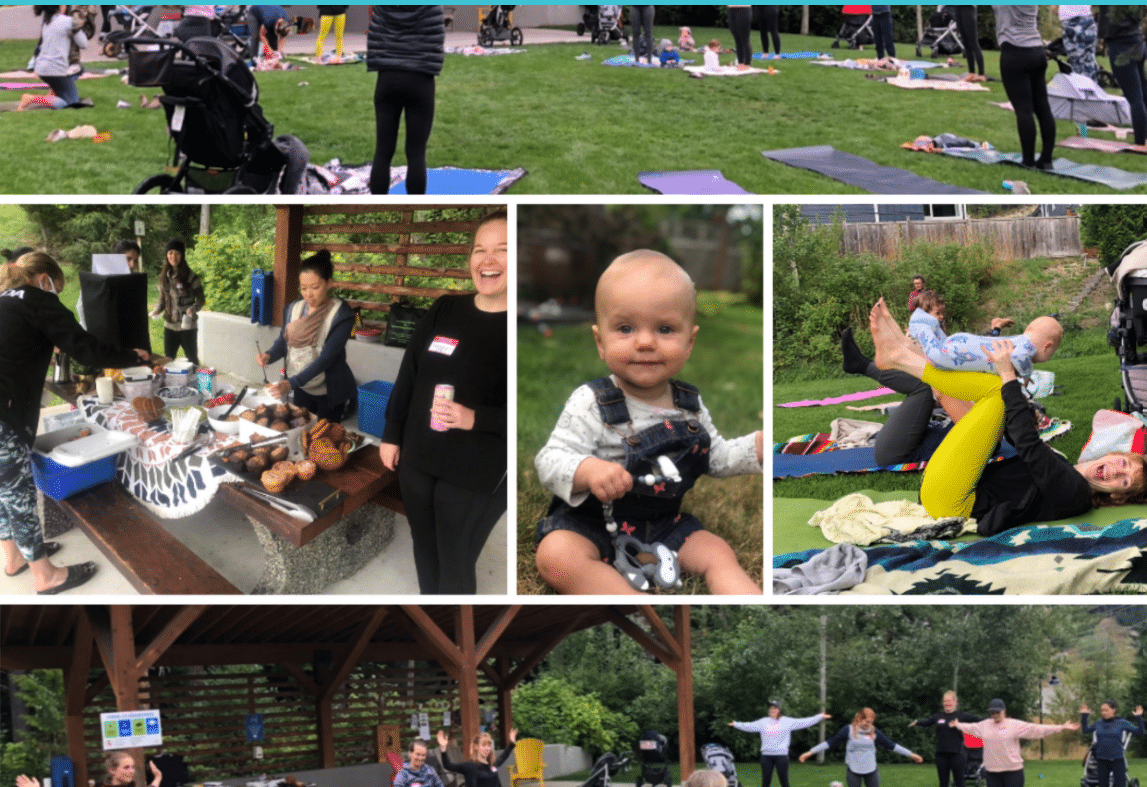 Mom & Baby Yoga in the Park
As a new mom in Whistler, I was feeling a lack of in person connection with other new moms in town and, after speaking with a few other new mom friends, I applied for a grant to host a "Mom and Baby Yoga" event outside and, most importantly, in person!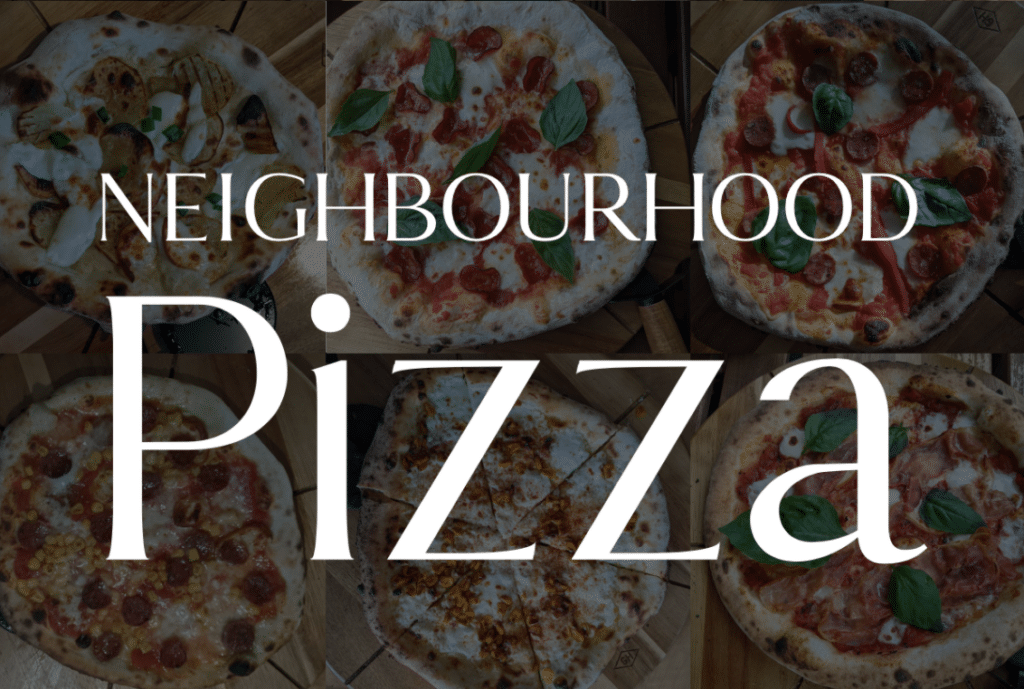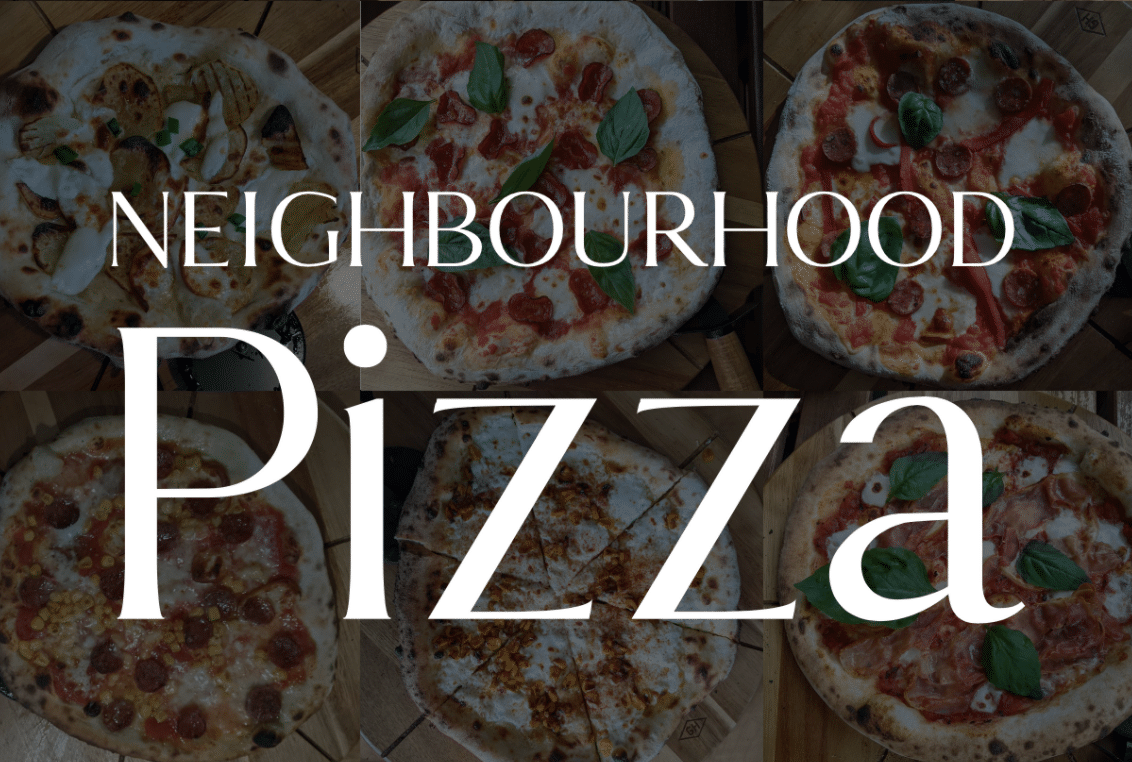 Neighbourhood Pizza Night
Due to the pandemic we were unable to host an in-person event as hoped, so we took our neighbourhood pizza night virtual. My husband and I used our past Neopolitan pizza-making experience from courses taken in Naples, Italy to create virtual video instructions and an accompanying PDF guide, plus resources on where to learn more.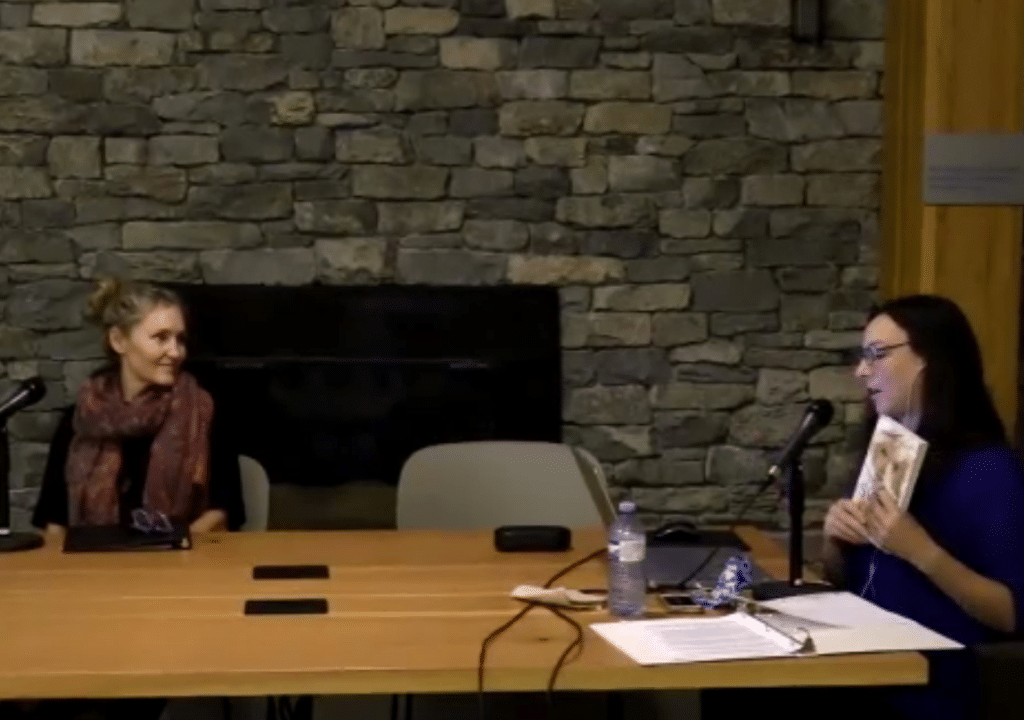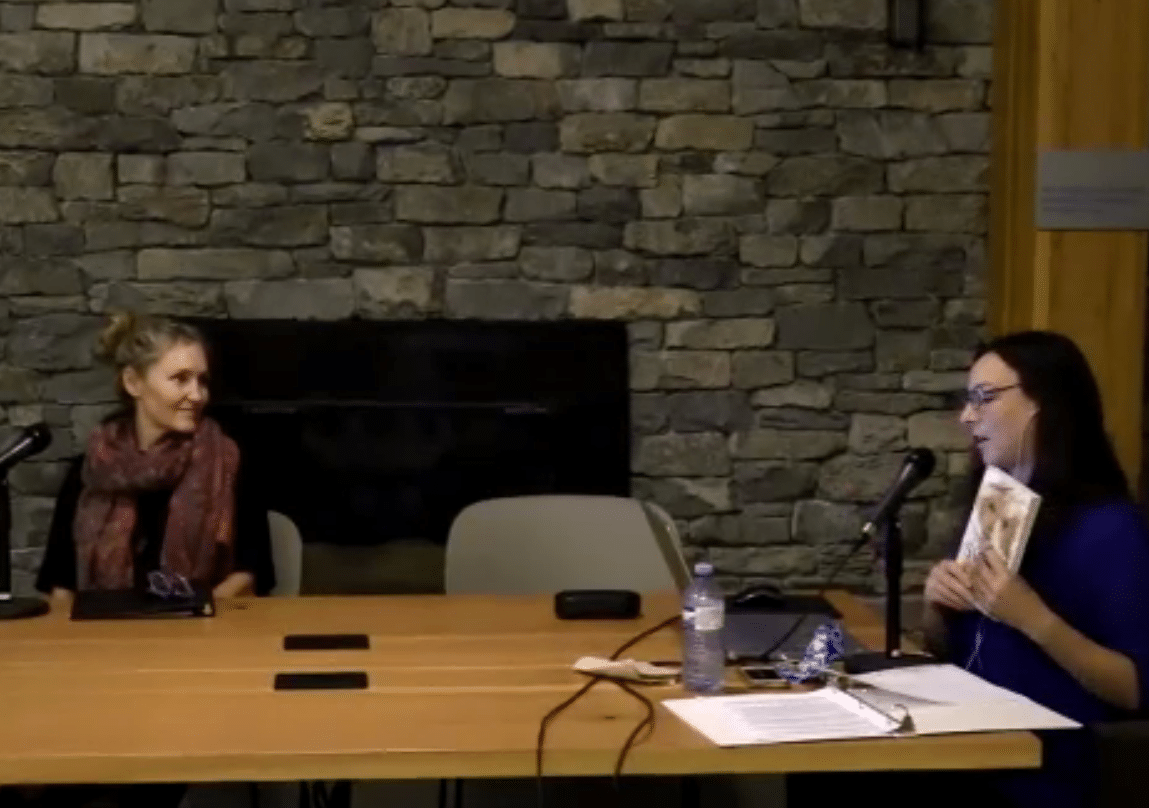 A Crash Course in Empathy
We were delighted to be able to hold a hybrid creative writing workshop at the Whistler Public Library on September 13th, 2021 from 7 – 8 p.m. Local author Katherine Fawcett taught the creative workshop "A Crash Course in Empathy." Fortunately, we were able to accommodate in-person attendees as the PHO had relaxed health orders.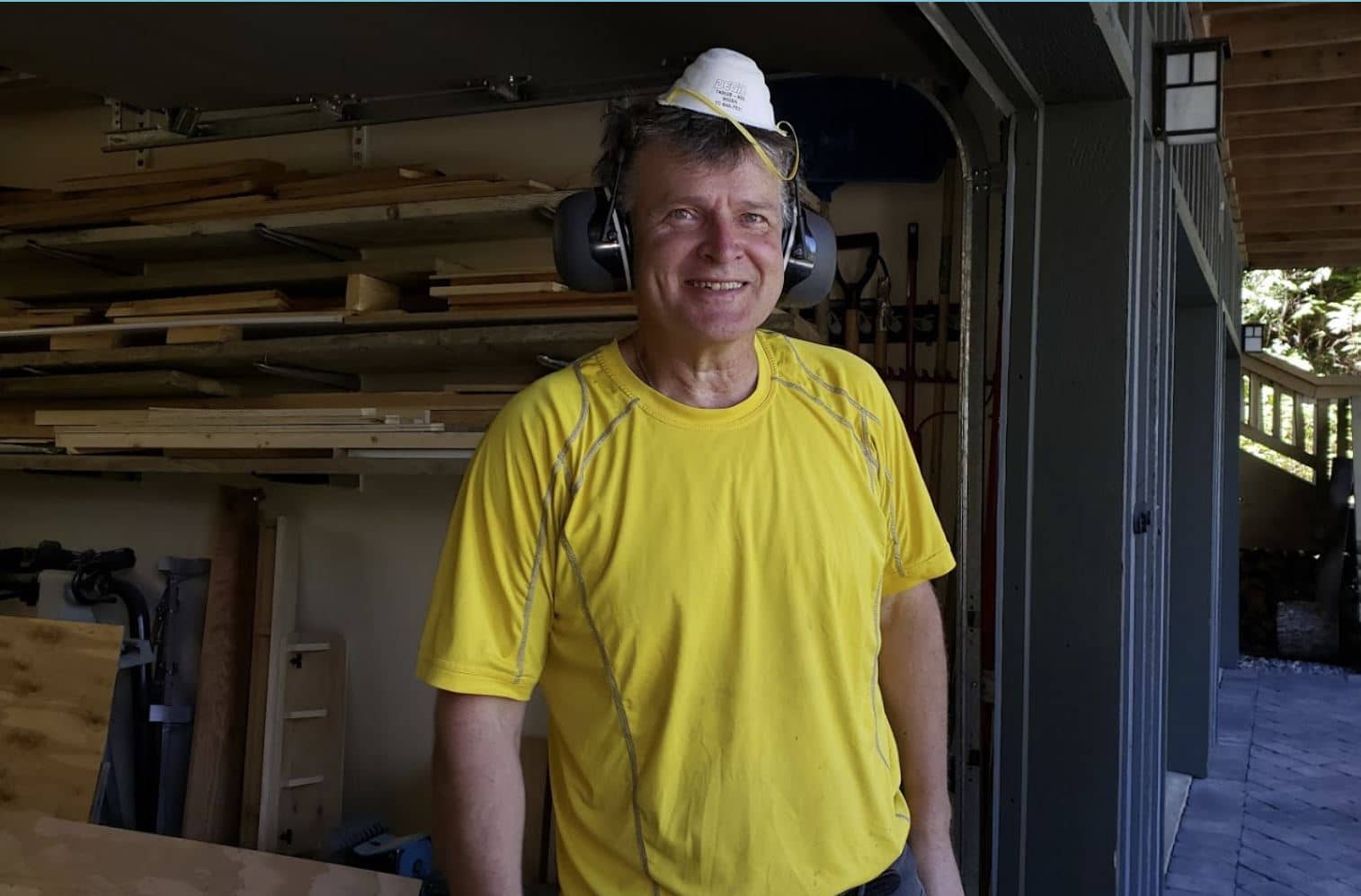 Taluswood Tiny Lending Library
It was a bit tricky to think of a community project that would benefit everyone but still follow safety protocol for Covid. Several neighbours had been discussing the idea of a community lending library. With our public library…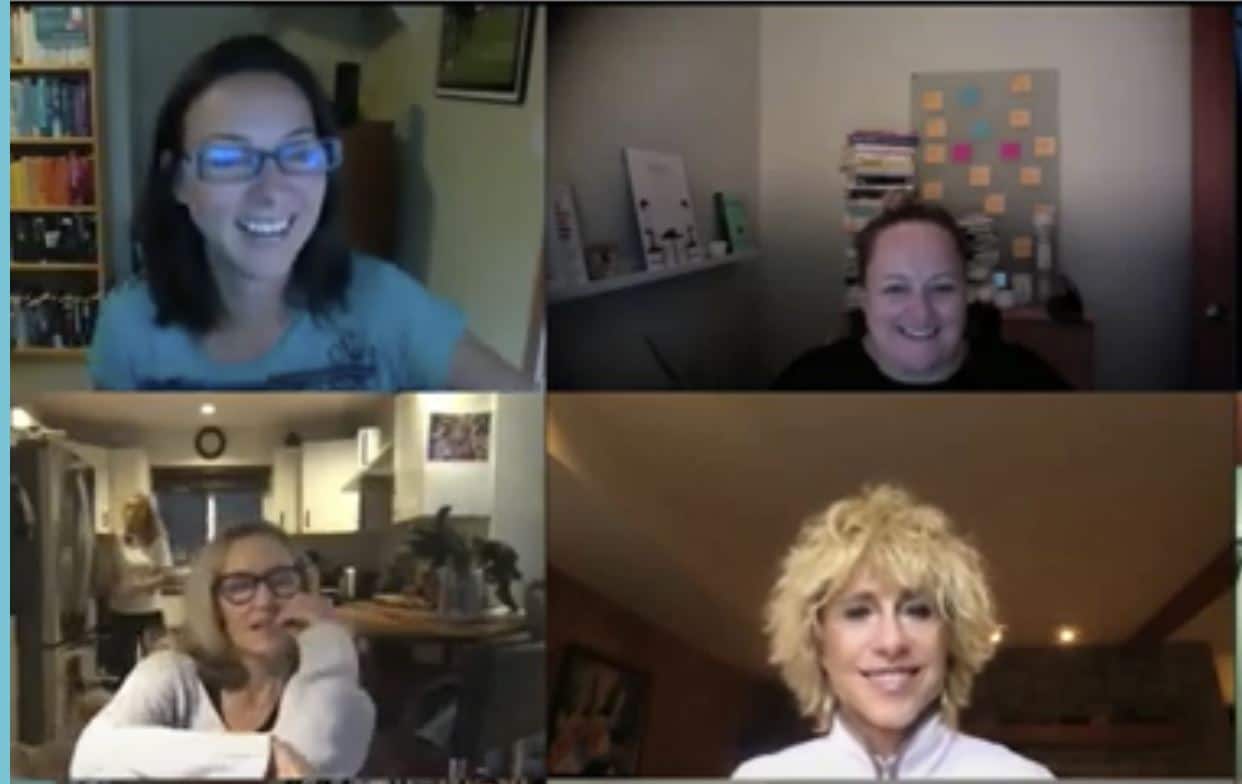 Throwing a Character Curve Ball: Writing Workship
Whistler author Rebecca Wood Barrett presented a free creative writing workshop — writers had the opportunity to come together to focus on an aspect of the writing craft, and do practice writing exercises.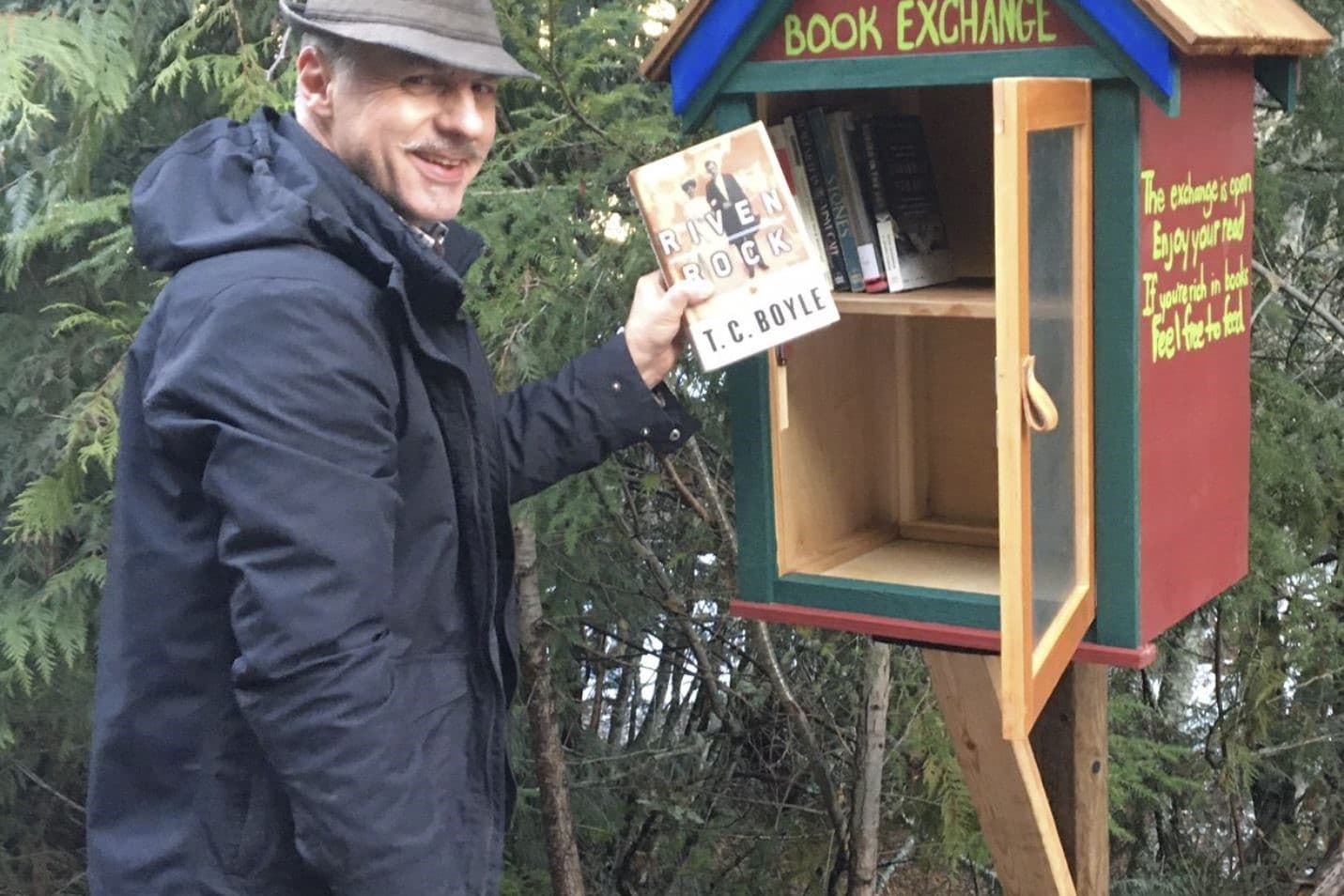 Alta Lake Book Exchange
I've always loved finding book exchanges in other communities and decided this summer it was time to put one up in my own neighbourhood on Alta Lake Road in Whistler. I saw the application for Neighbourhood Small Grants in the local paper one night––a deadline the next day…
Investing in a thriving community
Grant stories that you don't want to miss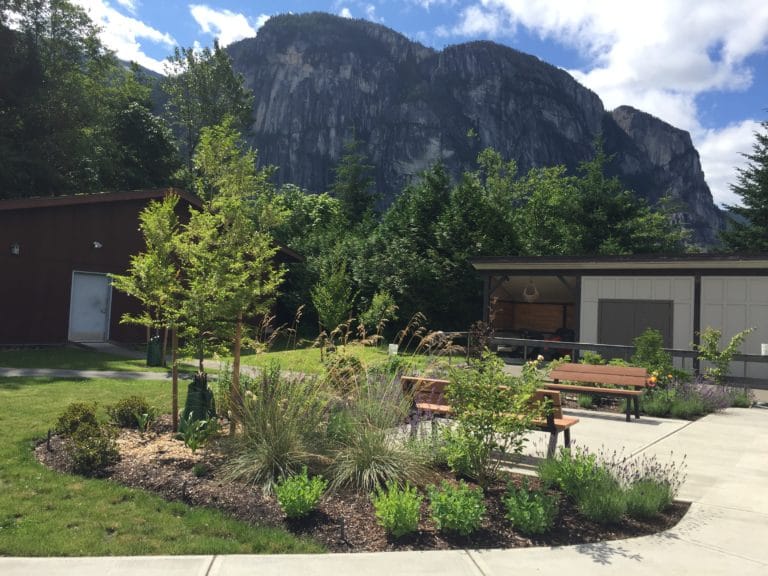 And over the last few years, Sea to Sky Hospice has mindfully curated and created resources for people who are experiencing grief or bereavement. Recently, the team applied for funds from Whistler Community Foundation's 2022 Caring Community Grants to support the printing and preparation of support packages that include a few of these resources.
Read More »