Whistler Community Foundation's Community Fund
It has been a tough couple of years for grantees, and donations to any of our 37+ funds will continue to help build resilience in our community.
However, we would like to encourage donations to the Community Fund. The money raised will be invested indefinitely and proceeds of the investment will be distributed by the Caring Community Grants Committee.
Why build the Community Fund?
Well, as it stands, the Community Fund has the most flexible granting model, meaning that the grants committee can simply fund the activities and programs with the greatest need without specific parameters. And with a very new normal in the midst, we estimate that we will see unexpected need that could truly use flexibility in granting.
The power of endowment
The Environmental Legacy Fund (ELF) is a strong example of what endowment can do. The ELF is our largest fund; and it has granted out more than $1.6 million in proceeds to many non-profit organizations over the last 20 years. We think that's amazing. Yet, it didn't happen over night, it took a significant push to build an endowment that now grants more than $100,000k per year. The foundation sees the potential in supporting the Community Fund which grants to charities who serve to support the health and safety of community members.
We know you've made incredible contributions during the pandemic and we thank you for meeting our community with generosity, admiration, and compassion through 2021.
Give to the Community Fund to support flexible granting that addresses evolving community needs by supporting charities who are making a present-day impact.
For more on the impact of granting, visit our news page.
Community Fund Grantee Story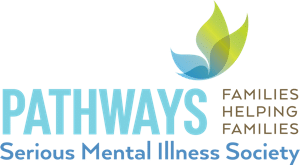 Pathways Serious Mental Illness Society made an application for financial support. Inside the application, they spoke of the outreach they offer to families supporting a relative with a serious mental illness.
In 2021, our community grants committee unanimously supported Pathways to run evidence-based Family-to-Family workshops to reach families who are at greatest risk. As a result, thirty-one people living in Whistler "learned about the nature, causes, and treatments of many different mental illnesses; problem-solving, communication, and coping skills; and navigating the mental health system in B.C. Family-to-Family is also a course in empowerment. It transforms those who take it, giving them the new tools, knowledge, strength, and confidence to better care for not only their loved one with mental illness but themselves too."
"By adapting and transitioning our programs online, we continue to help our families during an increasingly stressful period for our at-risk community, during the pandemic. We have doubled our engagement in the region and across BC in 2021 with the support of our family peer support volunteers." ~ Emma Chapman, Executive Director, Pathways Serious Mental Illness Society
Make a Donation
Your gift will support long-term needs and opportunities, investing in solutions that strengthen our community now and in the future. You give to the causes and charities you care about, knowing that our expertise and community connections will ensure your gift has the most meaningful impact.
The Whistler Community Foundation appreciates gifts of all sizes and uses a carefully crafted investment policy to add your gift to a pool with other donors to maximize growth and minimize costs. You will make a lasting difference, working together with us to build a stronger, healthier and more vibrant community for everyone.
Online donations can be made through our online donation portal or select the "ways to give" tab above to find the best way for you. Claire Mozes, CEO is also available to discuss your options, please connect by emailing cmozes@whistlerfoundation.com.
Receipts are available on donations of $10 or more. Watch for your instant receipt from Whistler Community Foundation in your email folders (check your junkmail too).
Online donations are forwarded to Whistler Community Foundation after the merchant (Stripe) fees deduction is applied. If you wish to cover all the costs associated with donations, please indicate in the check box that you would like to increase your donation to cover the processing fees. This increased donation covers all credit card merchant fees, transaction fees, banking costs, receipting, reconciliation and disbursement. 
Tax Benefit
The Whistler Community Foundation is authorized by the Canada Revenue Agency to issue charitable receipts for income tax purposes for gifts of cash, cheques and securities, during the donor's lifetime or later by bequest in a will.
We recommend you speak to your lawyer or professional financial advisor regarding the ways to maximize your charitable tax benefit when you or your family give to Whistler Community Foundation.
Legal Charitable Name: Community Foundation of Whistler
Charitable Registration Number: 871748943 RR0001 BC
The Whistler Community Foundation is a proud member of Community Foundation of Canada