Whistler's Community-Driven Data Program
Whistler's Vital Signs uses local knowledge to measure the vitality of our community and support action.
Local data gathered through the program is used to support evidence-based, locally relevant solutions to improve the quality of life at the community level.
Whistler's Vital Signs aims to inspire civic engagement, to provide focus for public debate, and to help a range of actors take action and direct resources where they will have the greatest impact.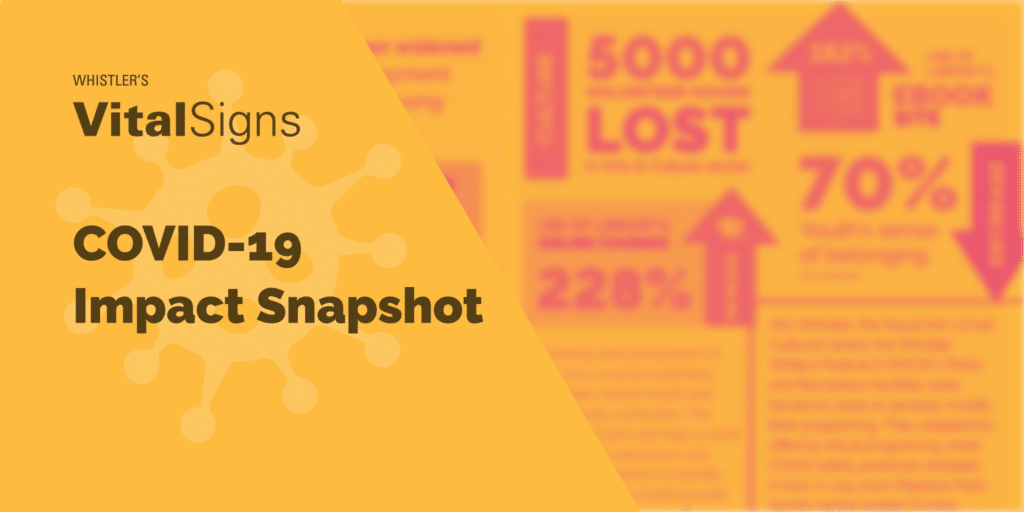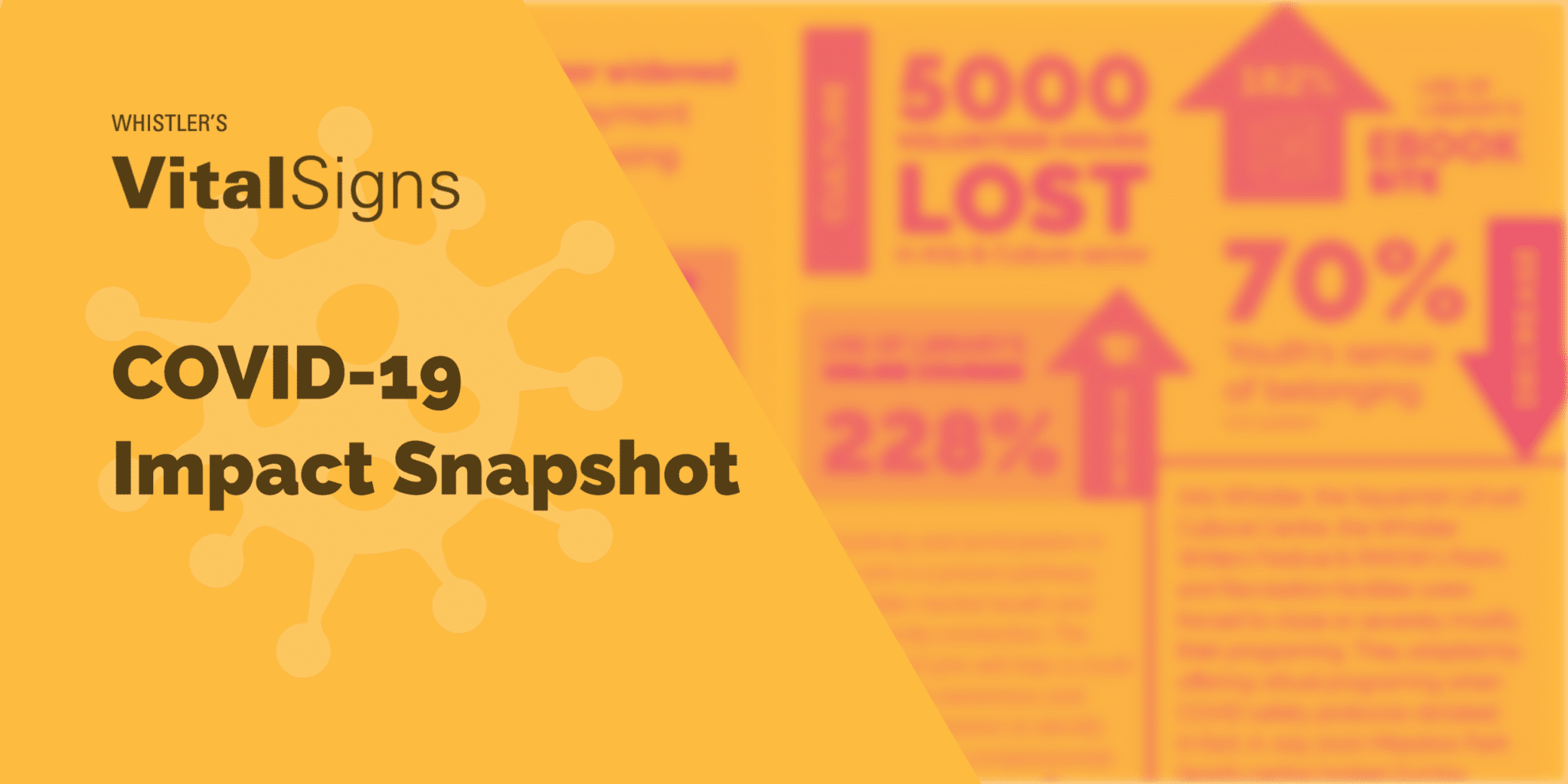 COVID-19 Impact Snapshot
An Initiative of Whistler's Vital Signs
The October 2021 report highlights compelling pandemic driven increases and decreases in areas of housing, environment, social services and more.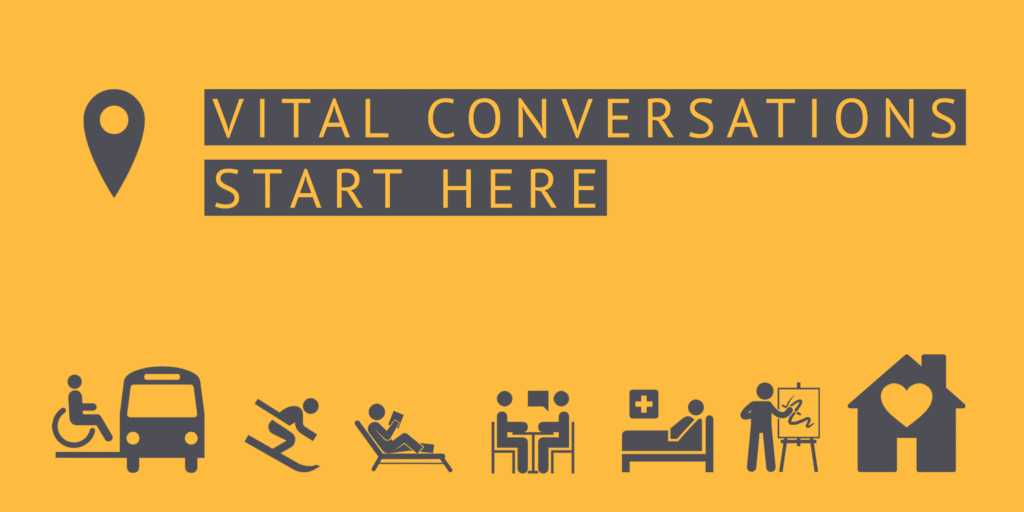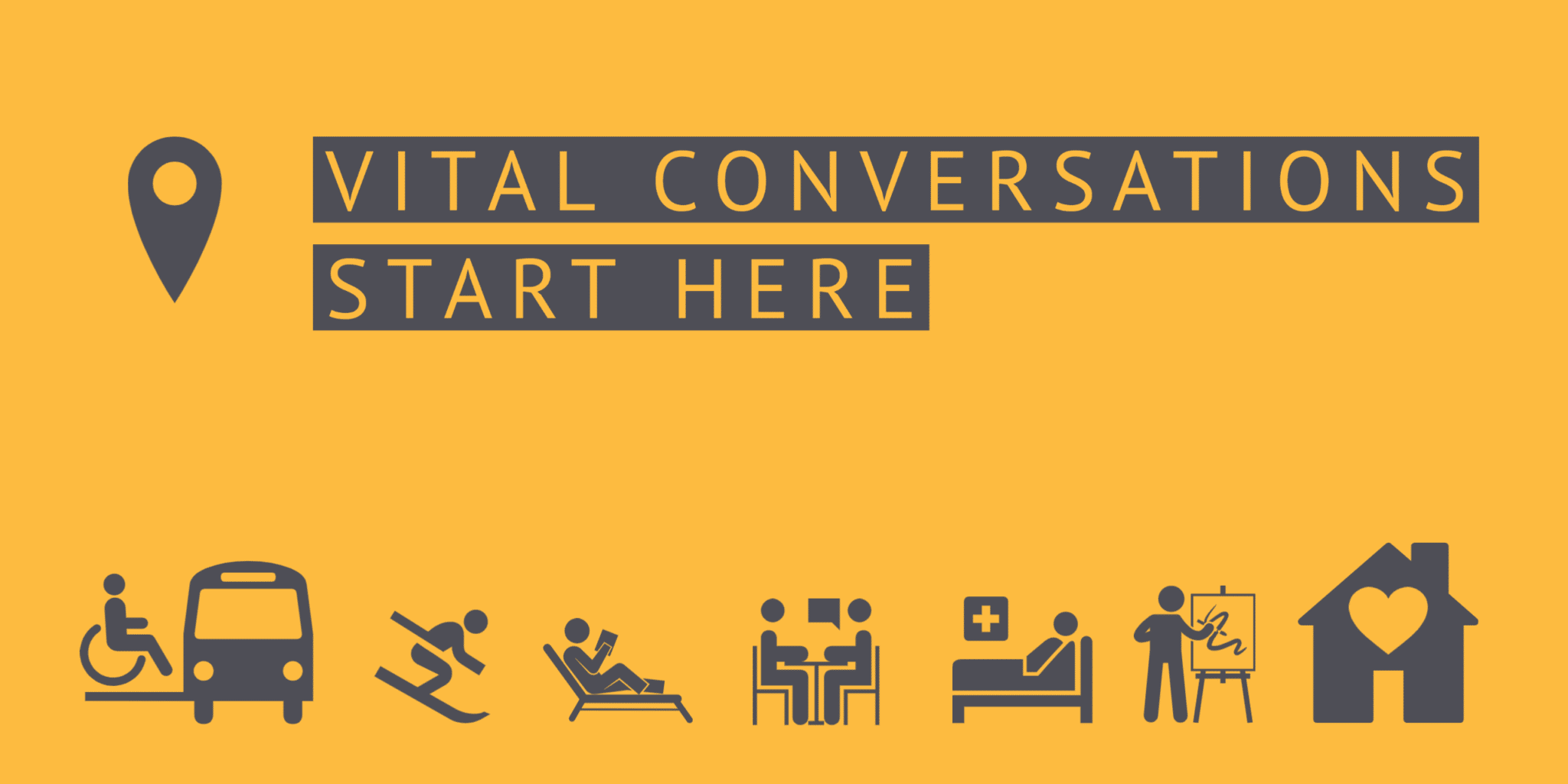 Aging Well in Whistler
We hosted a fall Vital Cafe on September 22nd. And our latest conversation topic had us talking about living the 55+ life in Whistler.
A Vital Exploration: Sea to Sky & Howe Sound Region
Since 2017, community foundations in the Sea-to-Sky and Howe Sound region (Whistler, Squamish, Bowen Island, Sunshine Coast, and West Vancouver North Shore) have been collaborating to find ways of supporting each other in our work.
That cooperation has culminated in the release of a 2020 report that compares the latest information from our Vital Signs reports, census data, and other sources for our various communities. We are very pleased to share this report with you.
Locally Relevant Solutions Through a Global Looking Glass
In 2017, Community Foundations of Canada started to align our national data sets with Agenda 2030, the United Nations' 17 Sustainable Development Goals (SDGs). The SDG framework allows Whistler to measure local data against common global indicators.
Whistler's Vital Signs Reports
Whistler's Vital Signs is led by local people and used by neighbours, businesses, non-profit organizations, community groups and civic leaders to learn more about Whistler's community-based needs. The report is helpful in defining action and directing resources where it will have the greatest impact.