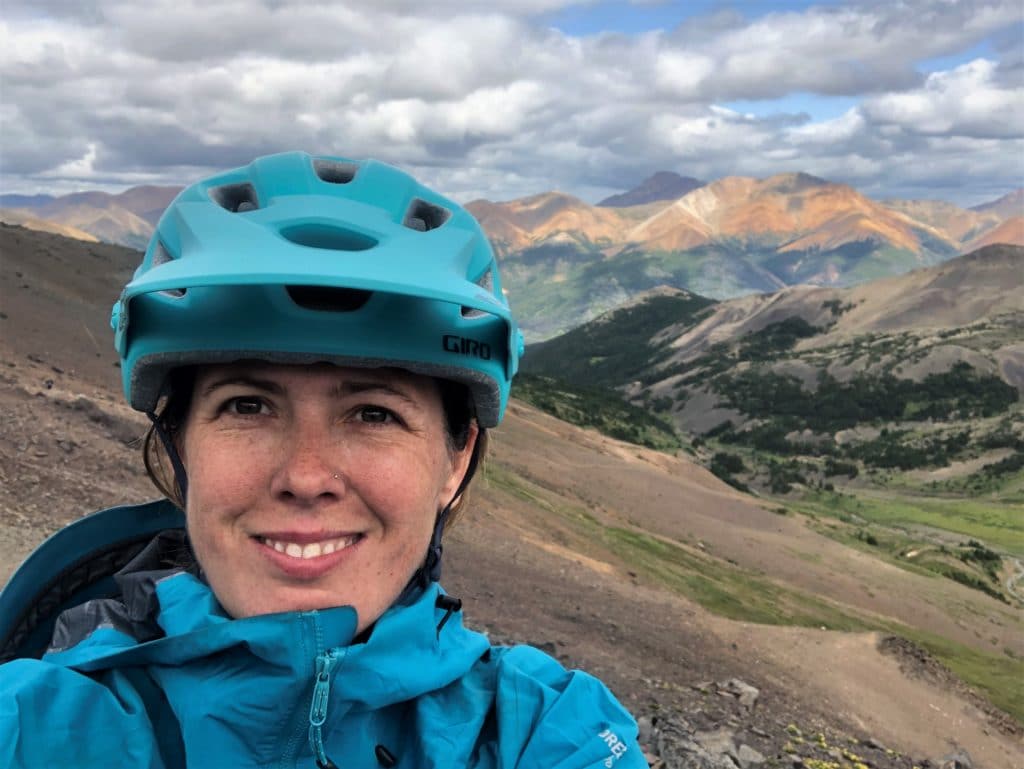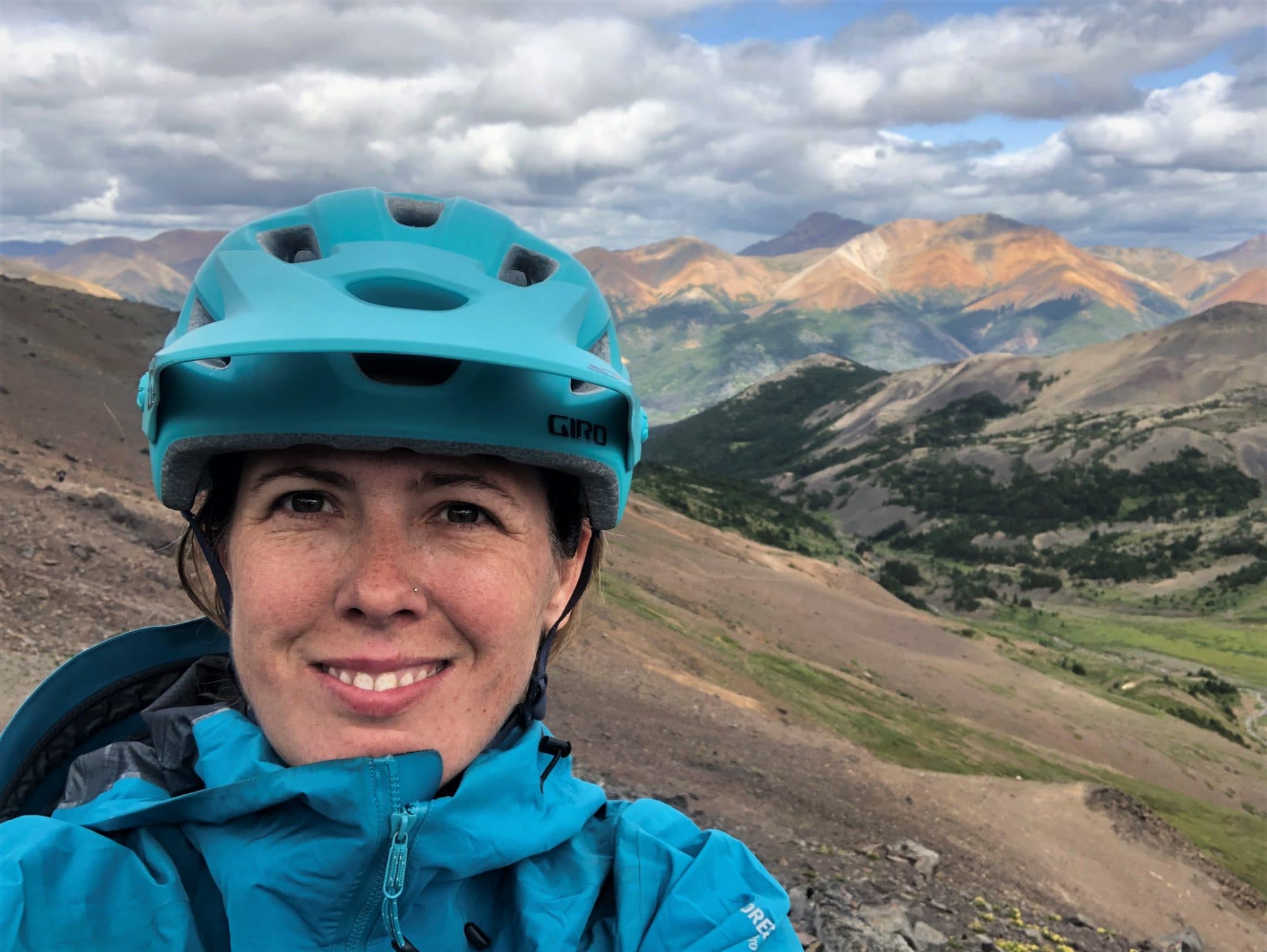 PORCA's Bree Thorlakson Takes Leadership to the Next Level
Pemberton Off Road Cycling Association (PORCA) looks to Bree Thorlakson to lead multi-year projects with new leadership skills
"Challenging my own bias and working through ethical decision making." This was the answer Bree Thorlakson could not contain when I said the goal of our conversation was to find out what kind of impact a Kathy Barnett Leadership Grant has had on her over this last year.
Bree has been studying, alongside her duties as the Executive Director for PORCA, in the SFU Non-Profit Management Certificate program since receiving a leadership grant in 2020.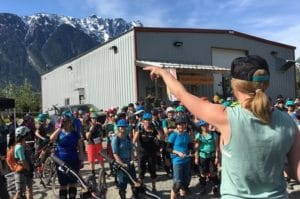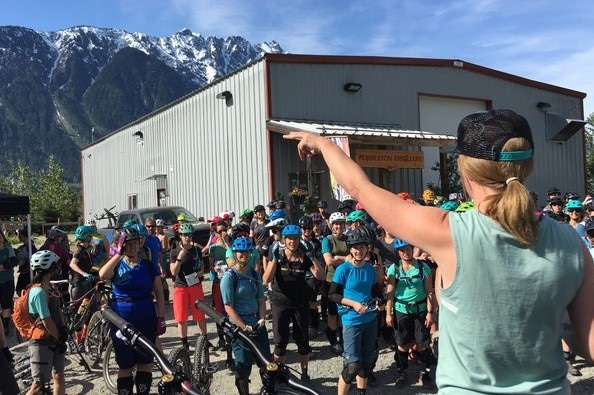 Women involved in the Pemberton mountain bike community know Bree is dynamic when it comes to organizing and empowering women on the trails. She was a big contributor to the initiation of Bike Club — before PORCA (a.k.a. Pemberton Off-Road Cycling Association) adopted it as a longterm women's bike club that meets weekly, and even in the off-season for other social activities.
Yet, whenever you speak to Bree, she always recognizes the contribution of others first – and even steers you away from her accomplishments. It could be the reason challenging her own bias has had such an impact on Bree. Examining one's personal bias, in my mind, is selfless and often brings about critiques of self that many shy away from all together. Not Bree. She examines herself and improves. I admire that about Bree.
How did Bree come to apply for the Kathy Barnett Leadership Grant?
PORCA is a relatively new organization that developed out of the community's need to support mountain biking in Pemberton. While bikers had been working with Pemberton Valley Trails Association (PVTA) to maintain trails for all types of users, community members saw a need to develop programming and trails specific to mountain biking.
Bree had no idea that becoming an executive director (ED) of a mountain biking organization was a thing. And when the board started to look at the longterm goals and viability of the organization they learned that an ED position was a good start to growth with stability.
Bree, as she put it, was "humbled by the opportunity" to take on such a job, and instantly began to look into how she could make a difference in spite of the limited organizational history. When she noticed the funding for leadership schooling was available, she looked into a leadership certificate at SFU before realizing that non-profit management was a better fit.
The job came with COVID hurdles too
As Bree was settling into her job, the world came to a screeching halt. Like anyone with a summer program in their charge, it seemed things would start to resolve in late spring and the community would get on with what we all loved doing. But it wasn't the case.
PORCA had to cancel the Pemberton Enduro (150), the Spud Crusher Women's Enduro (150), the Youth Program (36) and the annual fundraiser (a loss of $10,000)—all sold out events with processing fees for each ticket, It cost the organization a great deal of time and money. But, as Bree and the team began to get on top of the Provincial Health Organization's (PHO) orders, they started to generate ideas for new ways to do things.
The Pemberton Numerical Assessment of Radness, a.k.a PNAR, was an idea born by PORCA President, Ian Kruger. It was a virtually logged race that allowed up to 50 participants per day dispersed on the racecourse. With the help of a few volunteers, including Ming Sartee, another dedicated contributor, making big contributions, it was a huge community success that saw 150 people participating. It generated a number of memberships and income that would have otherwise been lost.
Where is Bree (and PORCA) headed now?
Bree is wrapping up a course on strategy and leadership. And is gearing up to:
coordinate PORCA's strategic plan for 2021 and beyond;
forecast PORCA's cash flow to help develop a fundraising strategy; and
use new governance and volunteer knowledge to develop a comprehensive volunteer program
Pemberton is certainly in a growth phase with multiple new developments and fiber-optic WiFi bringing more home-based workers from other parts of the province. Given that many of these folks are moving to be closer to nature and trails, Bree anticipates PORCA will grow too. And she wants to be ready to scale the programming that PORCA currently offers with efficiency and longterm effectiveness.
PORCA is in a refinement phase. Like other organizations, creativity was at the forefront of many activities this year, and with that said, PORCA has "a few programs and activities coming down the pipe".
Shortly after our conversation with Bree Thorlakson, PORCA announced an exciting project for Pemberton's mountain biking community. Comments on the Facebook announcement suggest that Bree was a big part of making this project come together.
2020 Kathy Barnett Leadership Grant
Award: $3000
Grantee: Bree Thorlakson, Pemberton Off-Road Cycling Association
Purpose: SFU Non-profit Management Certificate
About the Kathy Barnett Memorial Fund
Kathy Barnett Memorial Fund provides grants to women living in the Sea to Sky Corridor who are looking to improve their leadership skills and enhance their work with local charitable organizations. Grants in the range of $500-$3000 will be awarded to local women who work or volunteer for a charitable organization for the betterment of the local community.