I was born Sept. 12, 1959 in Burnaby, British Columbia. My father's love of skiing led our family to Whistler, where we built a cabin in 1967. Growing up, I spent winter weekends skiing Whistler Mountain with family and friends, and later racing with the Whistler Mountain Ski Club. 
After graduating from Simon Fraser University, I enrolled in the journalism program at Humber College in Toronto. I worked for newspapers in Portage la Prairie, Manitoba and Canmore, Alberta before being transferred to the Whistler Question in May of 1989. 
At The Question, I met my partner, mentor and wife, Kathy Murphy. 
Although I had great memories of skiing Whistler Mountain, I did not aspire to live here when I came to Whistler in 1989. Like many others, I thought I would stay for a year or two. But being in the newspaper business draws you into the issues of the community. And in understanding the issues you come to realize how passionate the people of Whistler are about their community. They don't believe in limits set by someone else.  
After nearly five years at The Question Kathy and I and two other partners started our own newspaper, Pique Newsmagazine, in November 1994. The fact that a couple of people could start a publication from scratch and see it grow to become a significant part of the community is testament to the opportunities found in Whistler. I believe "opportunity" is what Whistler is all about — not just financial or career opportunities, but opportunities to learn from others and to grow as a person. 
The mountains and the forests are the initial inspirations when someone comes to Whistler, but in time you learn about the remarkable people who built Whistler and those who are still building and shaping Whistler. These people are truly inspiring.  
It has been through people like Sue and Bob Adams, Peter Alder, Mario Enero and Garry Watson that I have come to understand what it means to be part of this community; that we each have a responsibility to try and make Whistler better. And in Whistler you can see the results of your efforts. 
Kathy understood the importance of giving back to the community that supported us so well. Among the ways she did this was serving and leading the boards of the Whistler Chamber of Commerce and the Community Foundation of Whistler. Kathy strongly believed in the CFOW as an institution that could shape and support the Whistler community.  
Whistler lost a great advocate and leader when Kathy died in 2008. In the fog that followed, trying to make sense of where Kathy's death left me, I would have been hopelessly lost if not for the support of the people of Whistler. In particular, close friends Dave Davenport and Lauren Wornig, G.D. Maxwell, Chris Quinlan, the Adams and Peter Alder showed the care and love that make them extraordinary people, and in turn make Whistler an extraordinary place.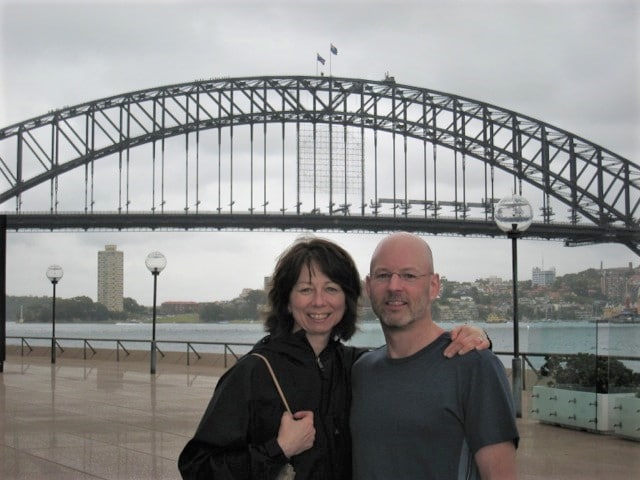 While this legacy story starts with Bob's journey to community in Whistler, Kathy's partnership and incredible commitment to her community is what prompted Bob to create a legacy fund in Kathy's honour.
You too may support Kathy's legacy by making a gift to her fund.
Or by referring the Kathy Barnett Memorial Fund grant to women living in the Sea to Sky Corridor who are looking to improve their leadership skills so as to enhance their work with local charitable organizations. Grants in the range of $500-$3000 will be awarded to local women who work or volunteer for a charitable organization for the betterment of the local community.