Youth: Good Health & Wellbeing in Whistler
Why does it matter?
We met online on October 28, 2020 and a summary of the conversation is available.
This summary
's goal
 is to 
provide 
a snapshot of the event's 
breakout room
 conversations.
 We looked at a broad meaning of youth; from high school student to those resi
dent
 and 
seasonal 
people in the 18 – 35 age group. Our panel members represented these demographics.
Thank you to our sponsors for making this important conversation possible in the midst of a pandemic.


Vital Signs
Vital Signs aims to inspire civic engagement, to provide focus for public debate, and to help a range of actors take action and direct resources where they will have the greatest impact. [Read More]
Locally Relevant Solutions Through a Global Looking Glass
In 2017, Community Foundations of Canada started to align our national data sets with Agenda 2030, the UN's Sustainable Development Goals (SDGs). The SDG framework allows Whistler to measure local data against common global indicators.
In this Vital Cafe, our Vital Panel of local experts will fill you in on what's up in Whistler with regards to health and well being of our youth.
Then, we'll break into a facilitated and Zoom break out room discussions to ensure you have the chance to engage in conversations with community members with all kinds of lived experience.
Vital Panel
In 2020, we are excited to launch Vital Cafes that include a panel of local experts and folks with lived experience, as well as, the round table discussions started in January 2019.
Our youth panel includes:
Dakota Williams: Zero Ceiling Graduate

Kathleen Collins: 

Team Leader of Child and Youth Mental Health Services (CYMH), with the Ministry of Children and Family Development
Kayla Benbow: Counsellor for young adults

Stephen Greig: Founder of Whistler Blackcomb's LGBTQ2's+ group
It's an Online Event
Meet us online October 28, 2020 from 3:00 pm to 5:00 pm.
We will be using Zoom for this event. Each participant must register and use individualized link provided. We will also be using Zoom breakout rooms, which are much more effective with the use of video and audio, than simply audio alone. Please leave enough time to test your video and audio before the start of the event.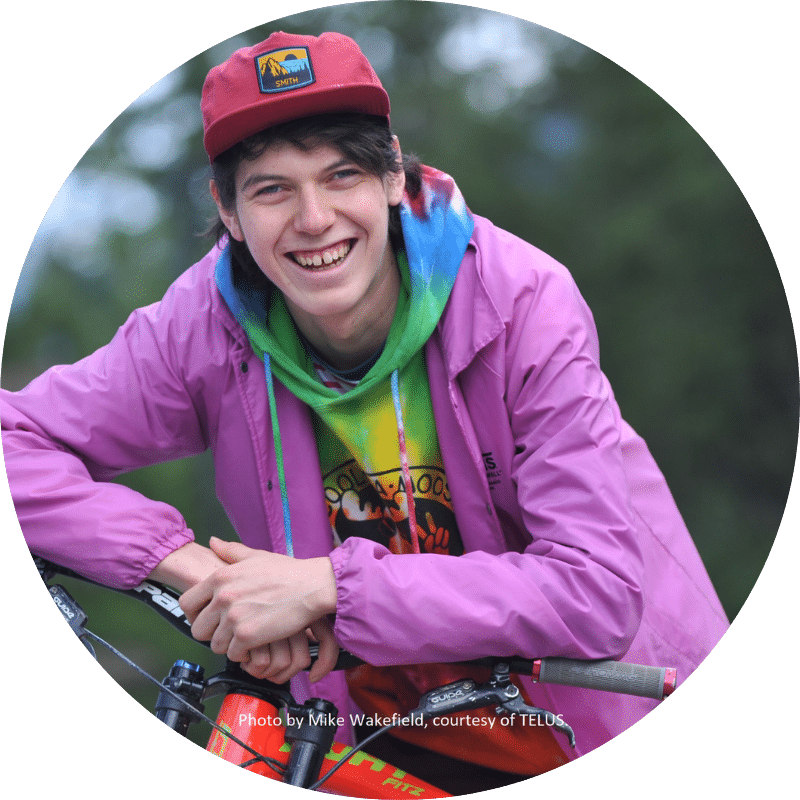 Dakota Williams
Dakota was born and raised in East Vancouver. He is First Nations from Ontario's Garden River Reserve, coming from Ojibway, Cree and Mohawk descent. In grade 9 he joined the Adventure Sessions with Zero Ceiling fell in love with snowboarding. After saving for used gear, he honed his skills on the North Shore mountains. In 2017 Dakota moved to Whistler to participate in Zero Ceiling's Work 2 Live program and now thrives in the mountains. He's volunteered for Zero Ceiling's Ride Days and Adventure Sessions as a Bike Instructor. Dakota sat on the Board of Directors in his second year of living in Whistler and is now a Peer Support Worker for Zero Ceiling.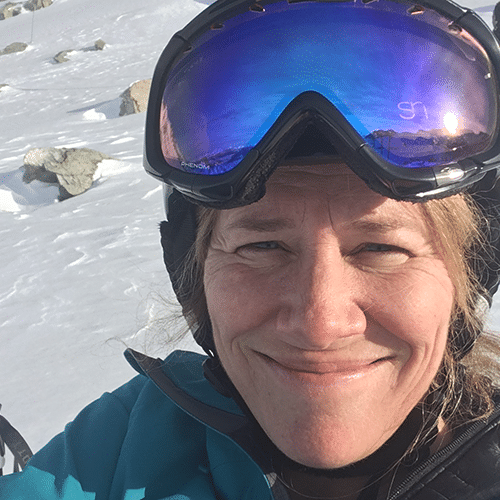 Kathleen Collins
Kathleen Collins moved to Whistler in 1991 with the intention of spending the summer. Her passion for the community kept her here, working with the Blackcomb Ski Patrol from 1992-1999. Currently, she is grateful to be able to help serve children, youth and families in her role as the Team Leader of Child and Youth Mental Health Services (CYMH), with the Ministry of Children and Family Development. Kathleen has worked with Communities That Care (CTC) Whistler since 2004 and is excited to be part of such a committed and dynamic group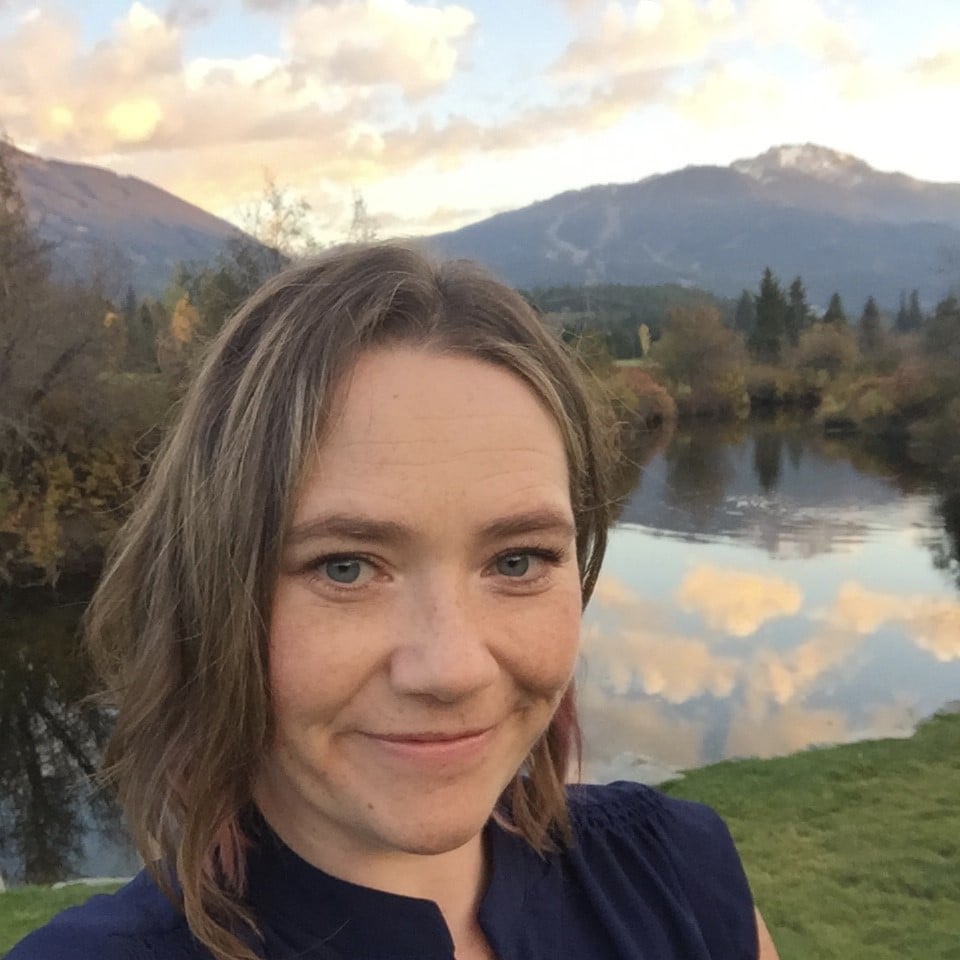 Kayla Benbow
Kayla's family moved to Whistler when she was 8-years-old. She graduated from Whistler Secondary in 2002, was an active ski racer throughout her high school years and then joined the BC ski team. Kayla completed her undergraduate degree at the University of Victoria and held many jobs in the Whistler community including; coaching alpine ski racing, running the Big Brothers Big Sisters programming, and being a youth worker at the Youth Centre. More recently she attained her masters in counselling psychology and is now in private practice in Function where she works with children, youth, adults, families and couples.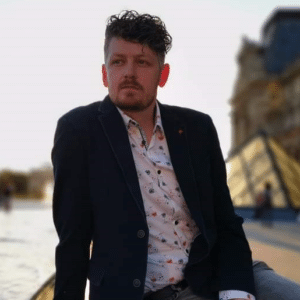 Stephen Greig
Greig has lived in Whistler for 17 years and has been coming to Whistler on vacation since 1996. He works with Whistler Blackcomb as a Snow School Manager. Stephen is the founder of Whistler Blackcomb's LGBTQ2's+ group supporting WB staff and community members. He has a passion for mountain living but understands that it can have challenges. He works a lot on health and wellness with Snow School staff, making sure employees know what is available for support and how to access it. Stephen truly loves the community he lives in and will continue to provide support where he can.